First, I reflect on my gratitude for the tens of thousands of brave men and women who sacrificed their lives so we can live in this great country.

Gratitude. If Memorial Day and this pandemic have taught us anything, it is gratitude.

So, today I have been at a loss as I strolled through my community today and could hear large numbers of people partying during a pandemic, the benefits of prudence and courtesy of social distancing dispensed with. Then, there were the pictures and videos of large crowds at the shore, in lakes and swimming pools, and at parks.

As is often the case, it is a child who has the best answer. Indeed, my fellow blogger, Ryland's Newspaper published an excellent perspective. So, over to him….
Ryland's Newspaper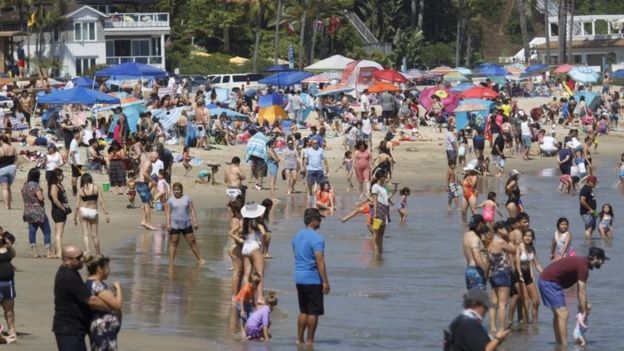 Today is Memorial Day in the US! Many Americans consider Memorial Day weekend the start of summer and go to parties, go to the beach and hang out with friends. But due to Covid-19, we are supposed to practice social distancing and wear masks in even a small crowd.
Lots of people are following the rules but unfortunately some people aren't. In Florida, hundreds of people were gathered at Daytona Beach on Saturday. In Missouri, bars at the Lake of Ozarks were packed with people. And in California, huge crowds of people gathered at Newport Beach. As you can see in the picture, none of these people are practicing social distancing and most of them are not even wearing masks!
So why is this a problem? Well, Dr. Deborah Birx, the US coronavirus task force chief said, "We really want to be clear all the time that…
View original post 132 more words